NO MORE STRUGGLE WITH STEEL CONNECTION DESIGN
Design and code-check all your steel connections. Any topology, any loading, safely, in minutes.
COMPATIBLE WITH OTHER SOFTWARE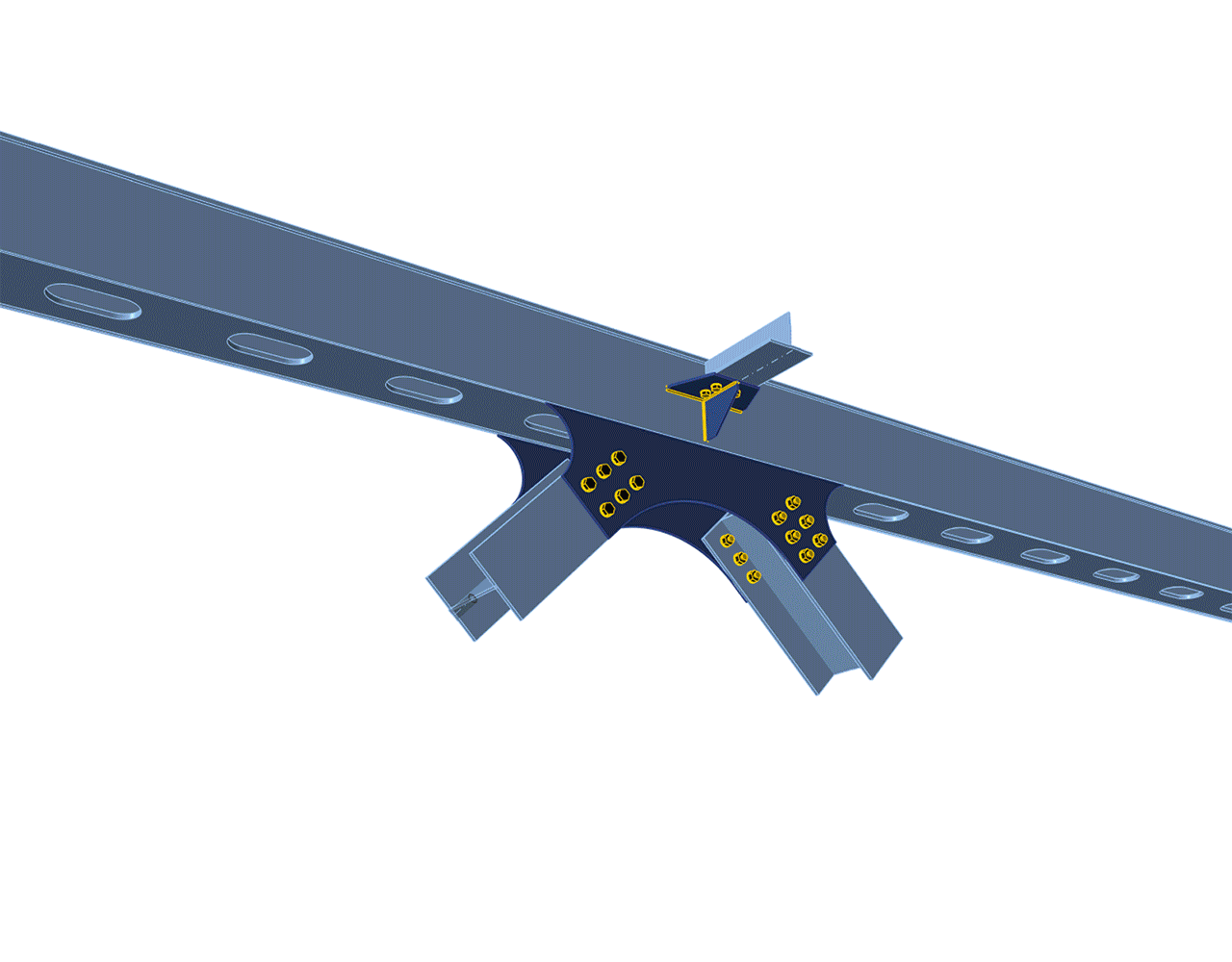 WE SOLVE

YOUR CONNECTIONS
Watch how IDEA StatiCa transforms one of the biggest pains of steel design into a practical solution for your daily work. No matter the complexity of topology or loading, you can design and code-check whatever connections and joints your project requires. And get a comprehensive report which will prove it to everybody else. This is a connection design tool every structural engineer and detailer deserves to have.
STEEL CONNECTIONS

AND MEMBERS
IDEA StatiCa is a steel connection design software for all types of welded and bolted connections, base plates, footings, and anchoring. It also enables you to solve buckling and stability of steel members.
Intuitive design of simple and even highly complex connections
Pass/fail results for any connection, based on AISC, Eurocode, etc.
250 ready-made templates, 10,000+ configurations
Easy application of any required loading to the project
Complete report including  stiffness, seismicity and buckling
BIM LINKS

TO ENHANCE YOUR PRODUCTIVITY
FOR ALL STEEL PROFESSIONALS
IDEA StatiCa enables you to confidently design and code-check steel connections and members of any topology and loading. And synchronizes data with your FEA/CAD models.
IDEA StatiCa lets you quickly export connections from your CAD and send them to the structural engineer. For FREE.
WE HELP YOU ON EVERY PROJECT
Steel-to-steel connections
Steel-to-concrete connections
Steel-to-timber connections

Clear pass/fail checks. Complete reports. Design assumptions explained. Thousands of tests ensure your project is safe and ready to build so you can rest easy.
Save time designing and code-checking connections and details. Hundreds of templates, no limits to topology.
Quickly assess the buildability of connections and details at any phase of a project. Better presentation of your work to customers.
Import data from CAD or FEA applications. Synchronized assumptions adjust to reflect any changes made. Minimize errors.
IDEA StatiCa was the first one to combine the traditional Component method (i.e equations) with FEM analysis. Together with universities, we have created a method called CBFEM, tested it thoroughly, and enabled its usage in a beautiful engineering application.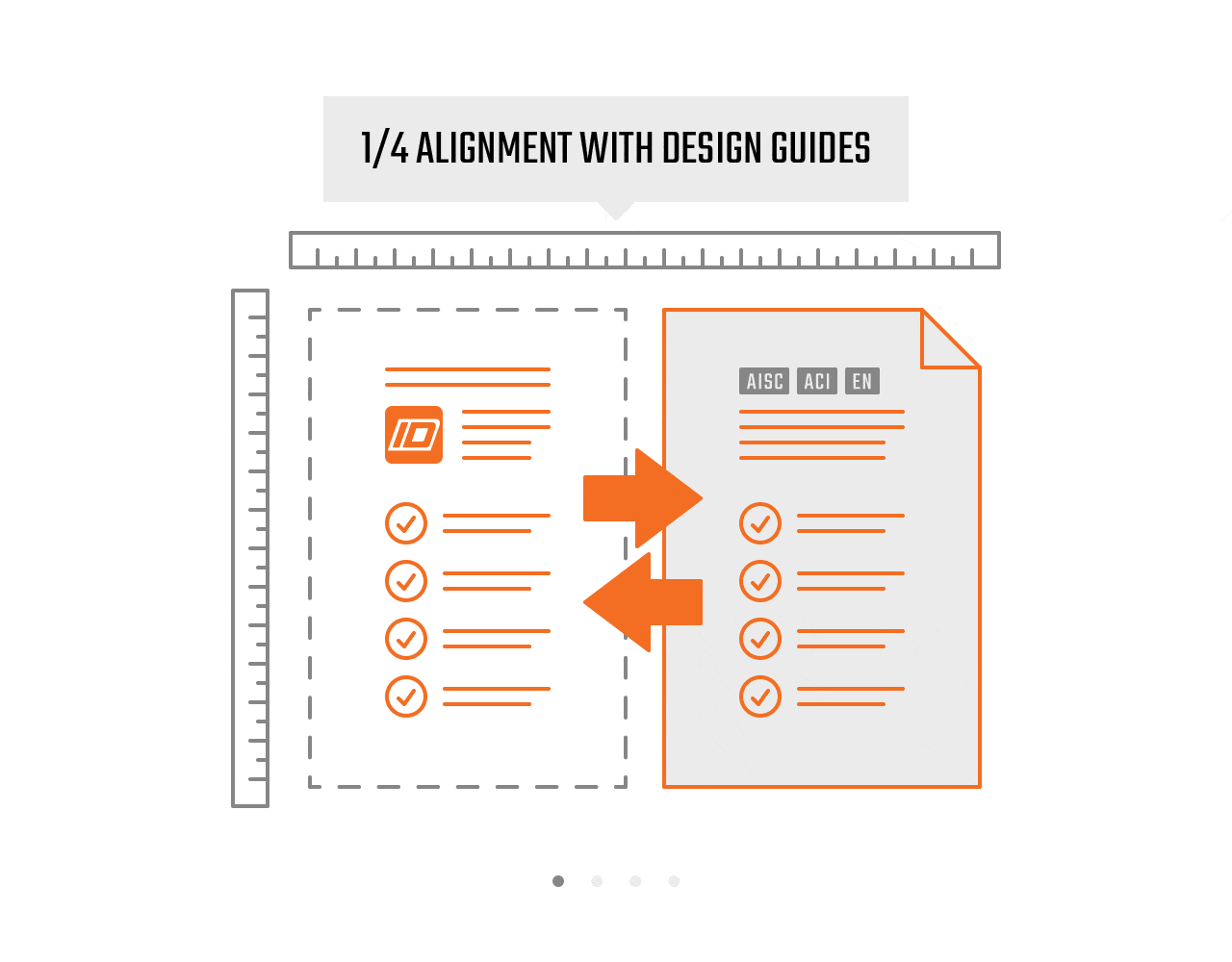 PROVEN, RELIABLE
CALCULATIONS
We work closely with numerous universities to test and verify IDEA StatiCa results. No matter the topology, your designs are complete, accurate, and in accordance with AISC, Eurocode, and other design codes.
Speed up your analysis and design process by synchronizing data with your FEA/CAE and CAD programs. Pick the workflow most relevant to you and find out how IDEA StatiCa saves your time.
CONCRETE CODE-CHECKS MADE SIMPLE​
Safely reinforce and check all types of concrete details and cross-sections
BECOME A
CERTIFIED

CONNECTION DESIGN PROFESSIONAL
Our e-learning course will help you to master analysis, design, and code-check of steel connections. Finish the course and get a certificate that will distinguish you in the marketplace and increase the value of your work.